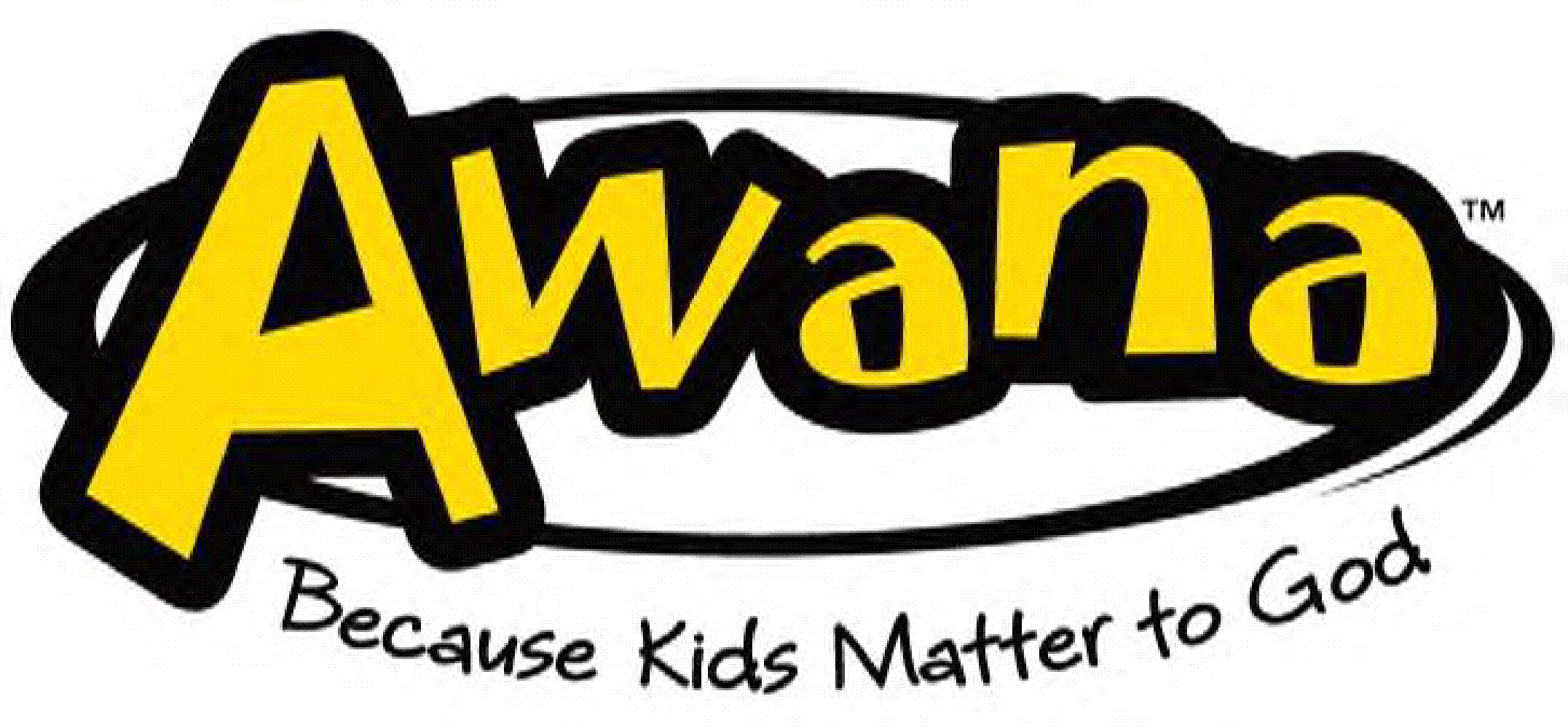 Wednesday evenings from 6:30-8:00 p.m.
This program is for children from two years prior to Kindergarten through 8th grade, and meets during the school year.
Children who participate in the AWANA Club will be encouraged to memorize Bible verses, share and learn during Bible teachings, participate in fun games, build positive friendships, and learn what it means to have a relationship with God. All of this is done in a safe and fun environment with leaders who care about your children.
For more information on the AWANA program, please visit or contact Pastor David.
2019 - 2020 Schedule
August
28 1st Night of Club
​
September
4 Awana Roundup - Dress like a Cowboy or Cowgirl
11 No Special Theme
18 AWANA Colors Night - Wear your favorite Awana color
25 Fishers of Men Night - Bring a Friend to Awana
​
October
2 No Special Theme
9 Crazy Hair Night
16 No Special Theme
23 Shine a Light Night - Bring a flashlight
30 Fall Festival
November
6 Red, White & Blue Night - Wear your most patriotic outfit
13 No Special Theme
20 Pie the Ministry Director Night
27 NO CLUB – Happy Thanksgiving
​
December
4 No Special Theme
11 Nativity Night - Dress like someone or something from a Nativity scene.
18 Christmas Store
25 NO CLUB – Merry Christmas
​
January
1 NO CLUB – Happy New Year
8 No Special Theme
15 Pajama Night
22 Parents/Grandparents Night - Parents/Grandparents invited to club
29 Silly Sock Night
​
February
5 No Special Theme
12 Love your Leader Night
19 Beard/Mustache Night - Come wearing a mustache or a Beard
26 Extra Big Night
​
March (for Missions)
4 March-a-thon - Clubbers who wish to participate will march around the Awana Game Square for an Awana club in need.
11 Can Goods Night - Bonus shares awarded for donations to City Union Mission
18 NO CLUB – Spring Break
25 Sponge Night - Clubbers of parents who make a cash donation to our Awana Missionaries, Joel and Veronica Culberson, will get to throw a wet sponge at Mr. David
April
1 Backwards/Inside Out Night
8 No Special Theme
15 Silly Hat Night
22 No Special Theme
29 Last Night of Regular Club
[Date TBD] End of Season Finale
​
May
6 Awards Ceremony